Act on the quality
of the indoor air and enter
a
new air

.
ISTYA
helps companies

to address current

indoor air quality

issues.
We design and develop customizable sensors that measure air quality. Our sensors are equipped with state-of-the-art technology guaranteeing accurate and reliable measurements, all made in France.
Our data visualization software supports users, allowing them to monitor air quality in real time and act quickly in case of problems. Follow the evolution and measure indoor air quality with ease.
Our AI predicts 3 day indoor air quality with 97% accuracy, enabling optimal operation of HVAC systems (heating, ventilation, air conditioning) to improve air quality and reduce energy consumption.
Our products ensure the well-being of employees, comply with regulations and save energy. The reported data are measured in real time.
Customize and calculate the number of sensors you need ?
"As a human resources manager, the quality of the working environment is a priority for me. Istya has revolutionized our approach to indoor air quality. Their solution allows us not only to monitor and continually improve the air quality in our premises, but also to do so proactively. Since we started working with Istya, we have seen an improvement in the health and well-being of our employees, as well as an increase in productivity. It's a partnership I can't live without.."
"As QSE manager, I was impressed by Istya's approach. They have integrated indoor air quality monitoring into our overall safety and quality strategy. Their solution is easy to use and provides us with valuable information in real time, enabling us to react quickly if necessary. Their support and expertise have been invaluable to us."
"As an HVAC engineer, I've always struggled to find a solution that could effectively control and improve indoor air quality. With Istya, I've found that solution. Their system is intuitive and feature-rich, allowing me to monitor and adjust indoor air quality in real time. What's more, their customer service is exceptional - they're always ready to help and answer my questions. Working with Istya has made a noticeable difference to my daily work."
"Decarbonization is an essential part of our mission as an industrial company. Istya has helped us integrate indoor air quality into our decarbonization strategy. Their solution enables us to accurately measure and manage our impact on the environment. What's more, their predictive approach helps us to anticipate and effectively plan our future actions. They are an indispensable partner in helping us achieve our sustainability objectives."
The partners we work with and who place their trust in us.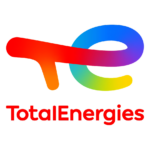 Measuring carbon dioxide (CO2) in offices is crucial for monitoring indoor air quality. CO2 comes from human respiration and the combustion of fossil fuels. An accumulation of CO2 in an enclosed space, such as an office, may indicate a ventilation problem. CO2 monitoring can identify areas where air is poorly
Volatile organic compounds (VOCs) are organic chemicals that have a low vapour pressure and can volatilize into the air. They are emitted by a variety of sources, including cleaning products, paints, varnishes, solvents, furniture and electronics. These VOCs can have harmful effects on human health, as they can be inhaled
High concentrations of CO2 and/or VOCs can cause symptoms such as headaches, fatigue, difficulty concentrating and respiratory problems. At high levels, CO2 can also be hazardous to health, leading to problems such as convulsions and loss of consciousness. This is why the use of air quality sensors in indoor spaces